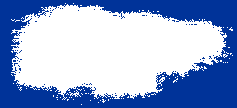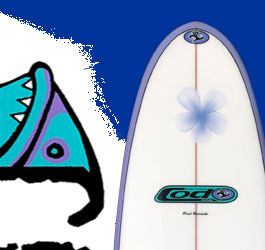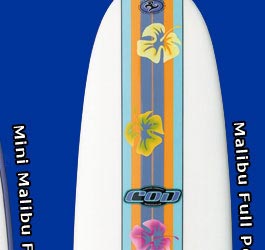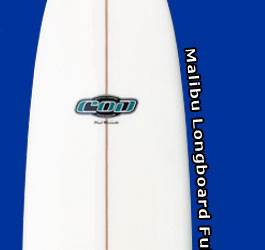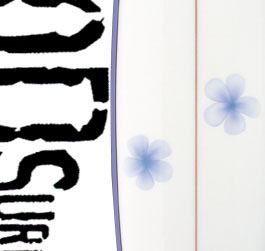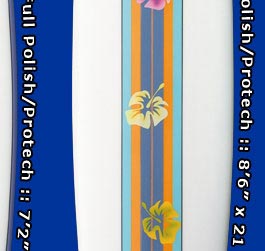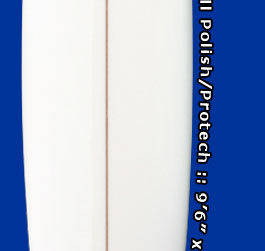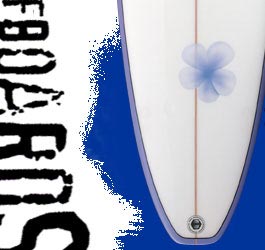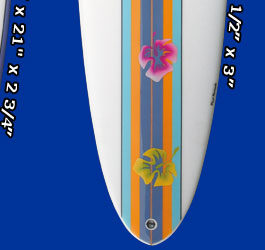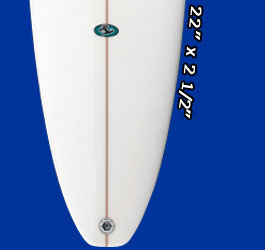 Mini Mal (7'-8'):
Our ever popular mini mal is a favourite among beginner's to pro's with it's lightweight yet excellent strength, confidence inspiring stability and easy paddling nature, yet fast and loose turning ability. A great board for those fun small days, but still handles solid waves with powerful rail carves and awesome speed and drive.
Malibu (8'-9'):
Sensational board for those surfers looking for an easy paddle take-off, fast and smooth yet very responsive off the tail, due to the three-fin thruster set up. Superb speed and drive with soft forgiving rails to sharp driving tail rails,concave under nose for speed entry and lift to double barrel concave in tail for those rad cutbacks, yet still likes to glide through those hollow barrels with ease.
Longboard (9' +):
A combination of traditional curves and templates with modern rockers and extra tail lift allowing for smooth nose riding, speed gliding as well as modern maneuverability. Many years of fine tuning the planing hull with a combination of concaves, vees and double concaves and experimenting with different tail lifts, box fins and FCS outriggers has allowed these longboards to keep the traditional feel of the original mals with the advantage of the modern day high performance surfing.